E-learning management service
---
For over five years, we have managed our clients' tutorials with subscriptions to cloud-based LMS learning systems, primarily through Docebo: one of the most advanced learning systems in the world.
Thousands of workers have studied with our unique service.
The service includes tutorial uploads, user generation, tutorial assignment by user / group / department, generation of administrative reports, report production, 24/7 user activity transparency for client managers, scheduled alerts for users still in progress, user support, and all the other features our computerized system offers.
Just forward us a list of users. We'll handle the rest.
Users receive a link to the system, username, and password, and can start learning at their own speed in minutes without further ado.
•Save the costs involved in the purchase, deployment, and ongoing management of your own system. Your workers will enjoy access to a human-operated support desk and training at the forefront of technology.
•Get direct online access to administrative reports on all user activity and grades with a reporting system personalized for you.
Thousands of workers at other companies already use our service to learn – Join us! Our clients
Learn more about how we develop customized tutorials for clients...
Contact us or call 077-2304400 and let's talk
HugoTraining E-Learning Portal:

Course Report
The system supports a variety of languages
Same report in Spanish LATAM: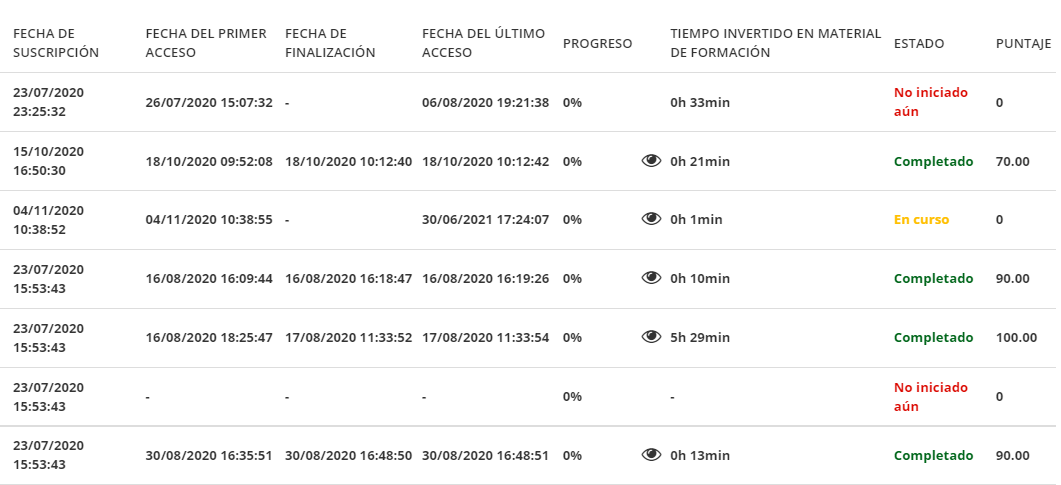 More information about system features:
o Creating tasks for independent work.
o Writing and grading tests.
o A range of questions such as: Yes/ no questionnaires, multiple-choice tests, open-ended questions with the ability to move forward and backward between questions...
o Uploading additional contents: Presentations, videos, procedures...
o Feedback and surveys.
o Rating polls for all content.
o Division into groups and subgroups.
o Creating custom reports for all users, for a group, or a single user, including exporting to Excel.
o Newsletters for each group.
o And more...
מעניין?
צרו קשר כאן או 077-2304400 ונשמח לשוחח
---